David Chandler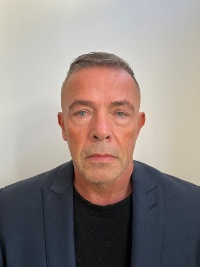 David Chandler is Professor of International Relations at the University of Westminster, London, UK. He is a leading academic in the field of international policy development and apart from his work with international institutions has written monographs, articles and edited collections on international resilience, including authoring Resilience: the Governance of Complexity (2014) and co-editing The Routledge Handbook of International Resilience (2016) and Resilience in the Anthropocene: Governance and Politics at the World (2020).
Social Resilience: Governing an Uncertain World
This opening presentation considers 'social resilience' as a field of experimentation for governing an uncertain world. Uncertainty can be a great leveller as traditional mechanisms of governance become too unwieldy, responding in a 'one-size-fits-all' way. Empowering local communities to be increasingly aware of their relations both externally (to their material environment) and internally (to societal issues) potentially redistributes power and decision-making. It is not just power that is redistributed but also knowledge production, social resilience can draw upon local experience and generate more accurate, real-time information. However, social resilience as a policy solution tends to focus upon the most vulnerable and exposed communities, raising a number of challenges associated with what it means to redistribute power, agency, and control in our contemporary social and political circumstances of climate crisis, economic stress, and political exhaustion.