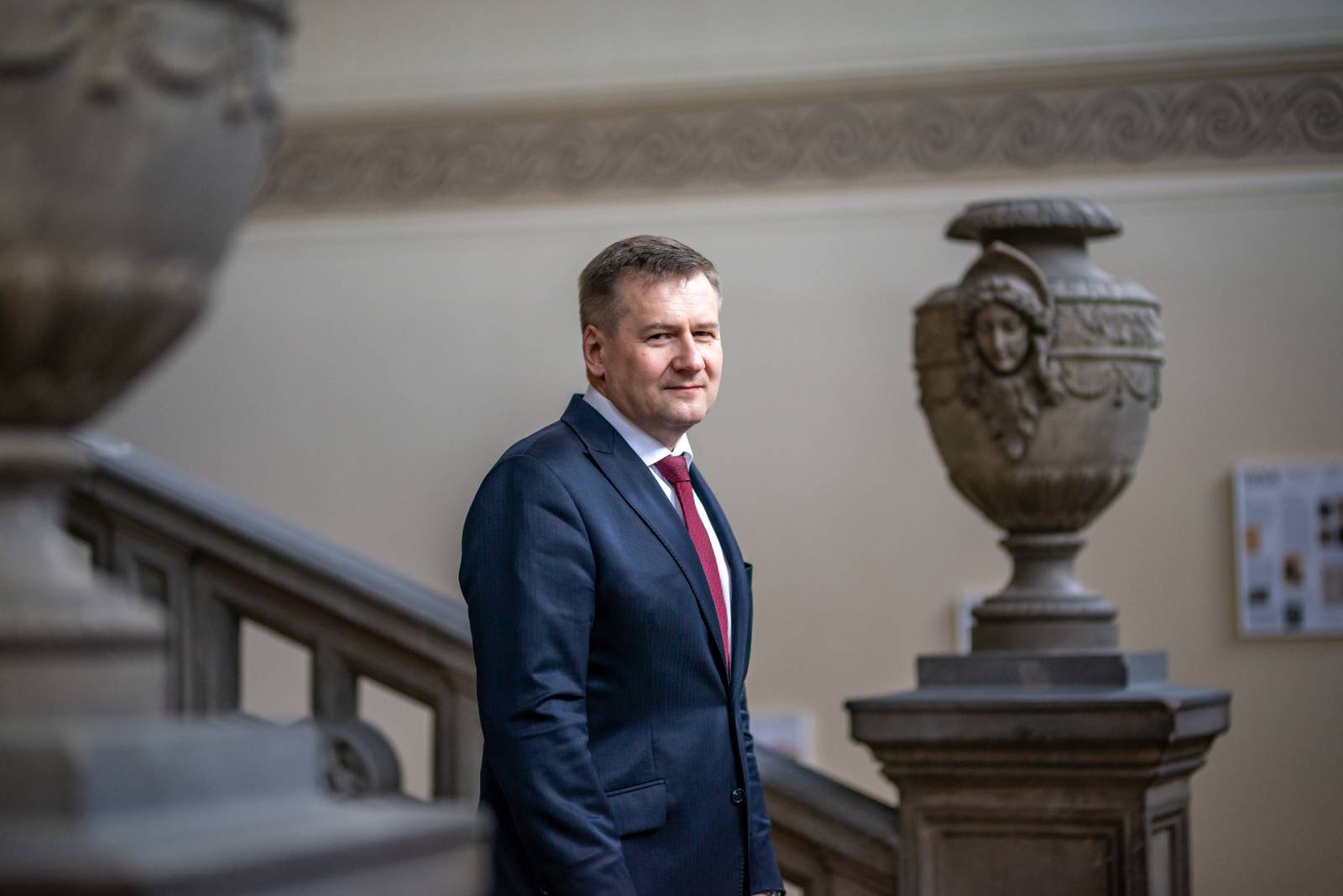 Open access publishing will accelerate research, says Jiří Homola
Open access is often a hot topic in academic circles. How do the CAS researchers feel about open access publishing? See what Jiří Homola, Member of the Academy Council of the CAS and First Vice-Chairman of the R&D Council, has to say about this model in which scientific knowledge is made freely available to all in an interview published in the in-house e-magazine of the CAS, AB / Academic bulletin.
Open access publishing is a modern trend in the sharing of research results. What is the situation with publishing research results like in general?
The results of research work are protected by copyright and industrial property rights. Unlike industrial intellectual property rights, i.e., patents, for instance, copyright is automatically valid as soon as a work is created and does not require any action. The author decides who can use their work and how – for example, by licensing it for publication in a scientific journal.
What did this process look like in the past?
Historically, the publication of results was based largely on the traditional model. The author granted a licence to the publisher of the journal, who provided it to a reader, research institution, or library on the basis of a subscription to that journal.
So what ultimately caused the traditional model to change?
Initiatives calling for more open data sharing predate the Internet. But it was its rise in the 1980s and 1990s that allowed the concept of open access to really take hold. New ways of sharing results gave rise to the first public archives, such as Arxiv, and journals that offered the public access to articles without being charged for it. Open Access was the name given to the model and it caught on. Today, it represents a set of principles and tools that allow authors to share research results without fees or other barriers.
How has the initial idea of open access transformed over more than two decades?
In the early twenty-first century, it was supported by worldwide initiatives and declarations on open access publishing, such as the Budapest Open Access Initiative (2002), the Bethesda Statement on Open Access Publishing (2003), and the Berlin Declaration on Open Access to Knowledge in the Sciences and Humanities (2003). They responded to the development of the Internet as a medium suitable for the distribution of information.
What happened in the following years?
Open access publishing was subsequently supported by governments in many scientifically developed countries regarding public policies. In this respect, the European initiatives Plan S (2018), Horizon 2020, Horizon Europe, and globally the UNESCO Recommendation on Open Science (2021) have proven important. Recently, the US government has also taken a significant step. It has decided that by the end of 2025, all government agencies must ensure that the results of publicly funded research are made publicly available without delay.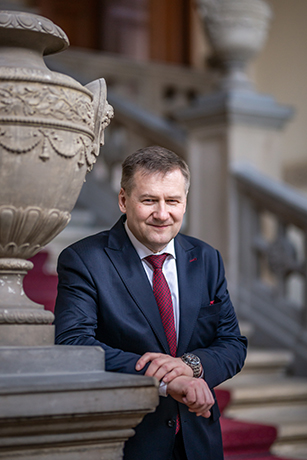 Jiří Homola, Member of the Academy Council of the CAS and First Vice-Chairman of the R&D Council.
Do you see this as a sign of support of open access publishing?
Yes. It clearly shows that open access is becoming a standard part of the academic environment. Specific methods of implementation are, of course, subject to further discussion and elaboration.
But surely the pros of open access are also accompanied by cons. Are they in balance?
Every major change has its advantages and disadvantages. I consider a significantly larger readership to be an advantage. It's not just about the article being read on a computer or phone by readers all over the world. It's about expanding the readership and bringing scientific work to colleagues in the field and to the public alike. As research results are increasingly presented on social media, open access creates better conditions for sharing information between authors, the public, and public policy makers.
What other advantages would you highlight?
Faster use of research results. They are made available online immediately after being accepted for publication, allowing the community to familiarise itself with the new results and make use of them to accelerate their own research. I think this advantage will become more important with the advancement of AI and machine learning search engines and software. This is because they will be of use in effectively exploiting open information resources. It will lead to accelerating research work and ultimately to a reduction in 'repetitive' output and a more efficient use of public funds. The fight against the COVID-19 pandemic has shown us how important rapid and flexible data sharing is for tackling global challenges.
Let's also talk about the negatives...
Usually these comprise the demands and costs of securing research data and the associated fears of data loss and misuse. Therefore, it's necessary to choose an appropriate licensing policy for third party use of data and to be careful about security regarding storage and structured data sharing – i.e., determining who can access it and under what conditions. This entails the cost of developing the corresponding infrastructure.
And what about publication fees? Do changes to open access publishing affect them too?
At present, the costs of open access publishing are relatively high. The article processing charge (APC) ranges anywhere from one thousand to over ten thousand USD per article. Costs are in fact often even higher due to the "double" fee system. But the situation is changing with new generations of so-called transformative agreements with publishers.
What do you mean by that?
Hybrid Open Access journals, which publish articles both traditionally and as open access, charge authors a fee for open access publishing and their affiliated institutions a subscription fee at the same time. Transformative agreements between institutions and publishers redirect a portion of the "readership" fees to support open access publishing.
What else do you see as a potential threat?
Open access could potentially widen the gap between developed and less developed economies. Though it allows published work to be read almost without barriers around the world, it limits the ability of researchers from poorer countries to publish in the same journals due to the high costs. Along with achieving balanced contractual relationships with publishers, this is something we need to pay attention to in the coming years. If it will be possible to resolve these issues and set up open access in a sustainable way, it will help share research results more quickly and efficiently and ultimately improve the quality and effectiveness of research.
The full interview can be read online in the February 2023 issue of the AB / Academic bulletin e-magazine.
____________________________________________
Prof. Ing. Jiří Homola, CSc., DSc.
Jiří Homola's work focuses on biophotonics, especially optical biosensors. In 2022, he became the First Vice-Chairman of the R&D Council. He has published more than 170 scientific papers (more than 21,000 citations, h-index 61). He is responsible for the periodic evaluation of the CAS institutes and the coordination of this agenda with the national R&D evaluation system. His agenda also includes activities in the field of Open Science.
The Feb 2023 issue of the AB / Academic bulletin e-magazine is available below: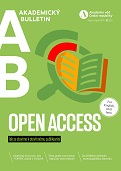 02/2023 (version for browsing)
02/2023 (version for download)
Prepared by: Luděk Svoboda, Zuzana Dupalová, Division of External Relations, CAO of the CAS
Photo: Jana Plavec, Division of External Relations, CAO of the CAS
The Czech Academy of Sciences (the CAS)
The mission of the CAS
The primary mission of the CAS is to conduct research in a broad spectrum of natural, technical and social sciences as well as humanities. This research aims to advance progress of scientific knowledge at the international level, considering, however, the specific needs of the Czech society and the national culture.
President of the CAS
Prof. Eva Zažímalová has started her second term of office in May 2021. She is a respected scientist, and a Professor of Plant Anatomy and Physiology.
She is also a part of GCSA of the EU.