Call for applications: L'ORÉAL-UNESCO For Women in Science programme 2023
Registration for the 18th edition of the prestigious L'ORÉAL-UNESCO For Women in Science programme is now open. Women researchers who are under forty years old and have a PhD in physical sciences, formal sciences, engineering sciences and technology, life sciences or chemical sciences can register their research project by 31 December 2023 here.
The L'Oréal-UNESCO For Women in Science program was launched in the Czech Republic in 2006. The program cooperates with the Czech Commission of UNESCO and the Czech Academy of Sciences. The criteria and overview of the talent competition and call for applications can be found here.
Selection criteria:
PhD degree
Programme open to women scientists from these scientific fields: Physical Sciences, Formal Sciences, Engineering Sciences and Technology and Life and Environmental Sciences
Female scientists ≤ 40 years old
A scientific project running in the Czech Republic
Czech nationality or foreign nationality but working at least one year in Czech Science (more info in the rules and regulations)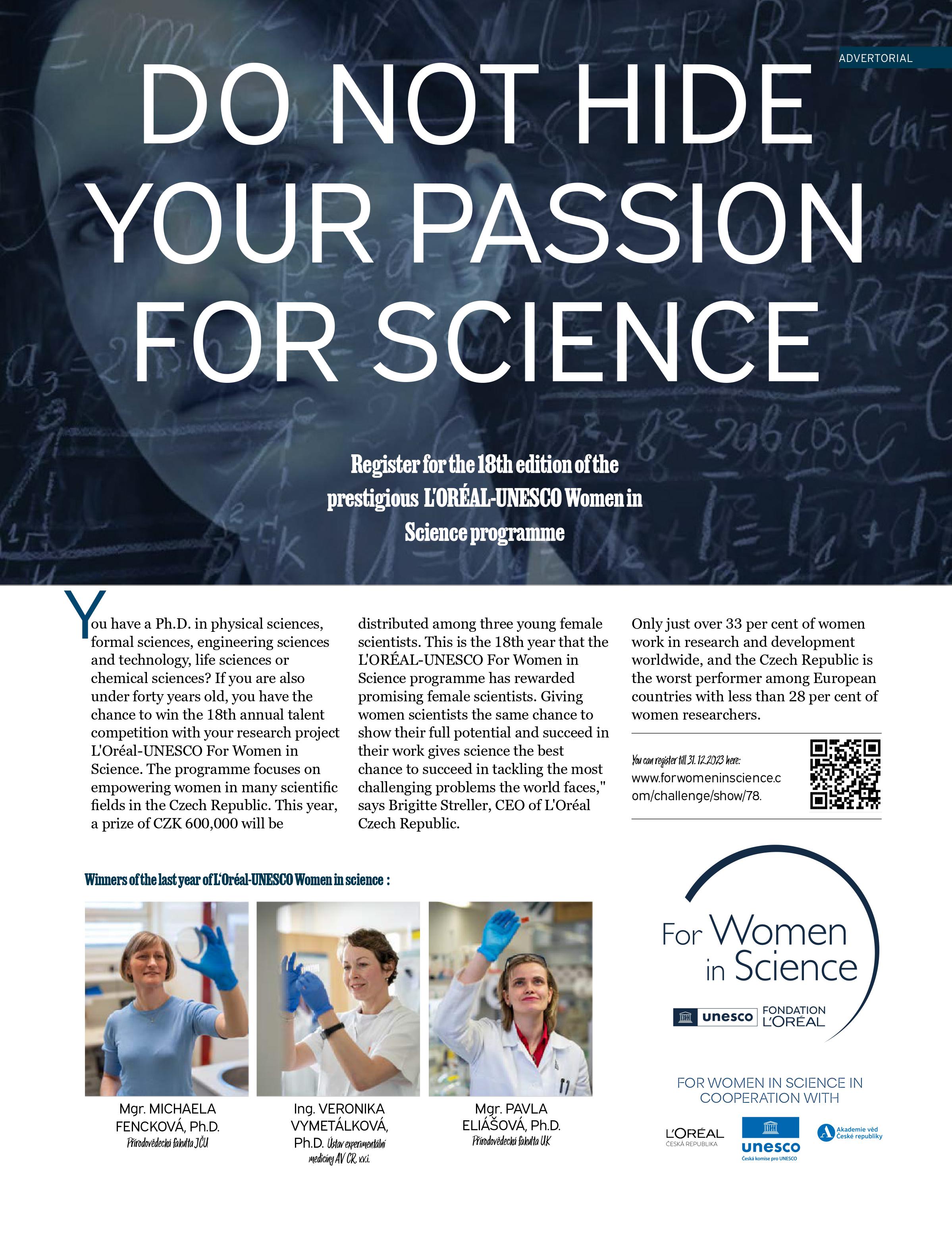 The Czech Academy of Sciences (the CAS)
The mission of the CAS
The primary mission of the CAS is to conduct research in a broad spectrum of natural, technical and social sciences as well as humanities. This research aims to advance progress of scientific knowledge at the international level, considering, however, the specific needs of the Czech society and the national culture.
President of the CAS
Prof. Eva Zažímalová has started her second term of office in May 2021. She is a respected scientist, and a Professor of Plant Anatomy and Physiology.
She is also a part of GCSA of the EU.