Prof. RNDr. Jan Vondráček, Ph.D.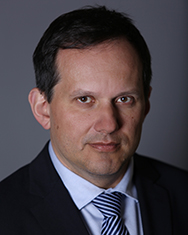 Prof. Vondráček has received his MSc. degree in biology in 1993 at the Faculty of Science of Masaryk University (MU) in Brno, Czech Republic. Following his PhD degree at the same university, focusing on the effects of ischemia on immune system (specialization: animal physiology and developmental biology), he joined the Institute of Biophysics of the CAS in Brno in 1997, where, with an exception of short-term foreign fellowships, he has spent most of his research career. Since 2006, he leads the Cellular and Molecular Toxicology group, and in 2016 he was appointed a head of the Department of Cytokinetics at the Institute of Biophysics of the CAS. He was appointed associate professor at the MU in Brno in 2011, and then professor of animal physiology at the MU in 2017. Currently, he teaches 4 one-semester courses at MU and 2 one-semester courses at the Faculty of Science of Palacký University (MU) in Olomouc; additionally, he participates in teaching a number of other courses, and he supervises (or supervised) 8 PhD students and a number of undergraduate students.
In his work, he focuses primarily on elucidation of cellular and molecular mechanisms underlying toxic action of environmental pollutants, in particular in areas of carcinogenesis, endocrine disruption and intercellular communication. He was the principal investigator or co-investigator of more than 10 projects funded by the Czech Science Foundation or the CAS, and he actively contributed to 4 international projects funded by 5th, 6th and 7th Framework Programmes of EU, focusing on important groups of persistent organic pollutants. He published more than 90 research papers and book chapters. His publications have been cited more than 2000 times (h-index: 28).
He is a member of editorial boards of three international scientific journals, a number of scientific societies, and he actively contributes to the work of Federation of European Toxicologists & European Societies of Toxicology (EUROTOX) as member of Scientific Program Committee and chair of the Carcinogenesis Specialty Section. Since 2011 he has been working in evaluation panels of the Czech Science Foundation within committee for Agricultural and Biological-Environmental Sciences. Since 2012 he has been a member of the Board of the Institute of Biophysics of the CAS. Since 2014 he has been a member of the Academy Assembly of the CAS.