Estetická iluze v nakladatelství Bloomsbury
Estetická iluze v nakladatelství Bloomsbury
Tue Oct 03 14:49:43 CEST 2017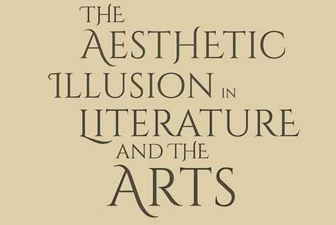 Podmanivý účinek uměleckého díla může mít různou podobu a různou intenzitu: od zálibného pročítání textu či pozorování obrazu, přes živou účast na znázorněných či popisovaných dějích až po nekontrolované zanoření do fikčního světa, kdy se pro nás umění stává realitou. Právě různé formy umělecké podmanivosti byly předmětem vědeckého výzkumu, na němž se podíleli špičkoví čeští a zahraniční odborníci. Jejich práci nyní shrnuje kniha Estetické iluze v literatuře a uměních, kterou právě vydalo prestižní britské nakladatelství Bloomsbury a jejímž hlavním editorem je Tomáš Koblížek z Filosofického ústavu Akademie věd.
Kniha se týká klíčových otázek spjatých s uvedeným fenoménem. Jde o rozmanité typy podmanivosti, které odpovídají rozmanitým typům médií (Morettiho film si nás podmaňuje odlišně než lyrika Louise Glückové), kognitivní analýzu podobných, ale v zásadě různých psychických stavů (podléhat iluzi při vnímání díla není totéž jako být dílem klamán), nebo popis rozličných vztahů, které mohou díky podmanivosti vzniknout mezi imaginárním světem a světem skutečným.
Tomáš Koblížek (vyd.), The Aesthetic Illusion in Literature and the Arts. Bloomsbury: London – Oxford – New York – New Delhi – Sydney, 2017, 305 s.
Kontakt:
Mgr. Tomáš Koblížek Ph.D. tel.: 728 968 395, email: koblizek@flu.cas.cz 
Odkaz na anotaci knihy:
https://www.bloomsbury.com/uk/the-aesthetic-illusion-in-literature-and-the-arts-9781350032583/
Autoři knihy:
Marco Caracciolo (Ghent University)
Josep E. Corbí (University of Valencia)
Lubomír Doležel (University of Toronto)
Bohumil Fořt (AVČR) Tomáš Koblížek (AV ČR)
Petr Koťátko (AV ČR)
Jiří Koten (AV ČR) Thomas G. Pavel (University of Chicago)
Anders Pettersson (Umeå University)
Martin Pokorný (Univerzita Karlova)
Göran Rossholm (Stockholm University)
Fredrik Stjernberg (Linköping University)
Enrico Terrone (University of Turin)
Karel Thein (AV ČR)
Emily T. Troscianko (University of Oxford)
Werner Wolf (University of Graz)